TABLE OF CONTENTS
MAGNUS THE ARCANE PRINCE
SKINS
NEW HATS & COLLECTIBLES
EVENT & GAME MODES
WINTER BATTLE PASS
GAMEPLAY ADDITIONS
HERO MASTERY
META CHANGES
BUG FIXES & PERFORMANCE IMPROVEMENTS
---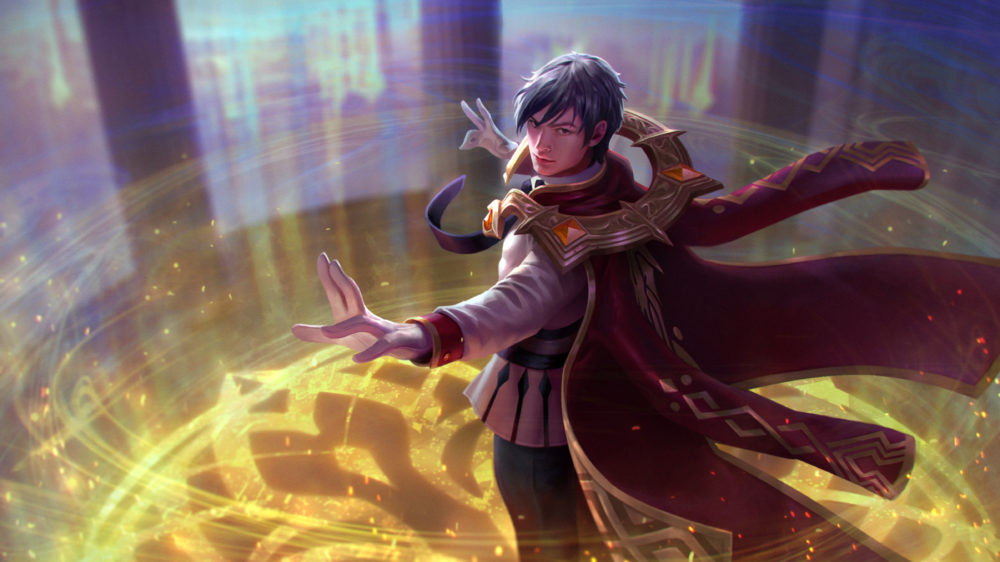 MAGNUS THE ARCANE PRINCE
A powerful arcanist with a penchant for Arcane Magic decimating enemies from afar!
---
HERO ABILITIES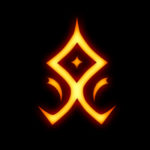 ARCANE RITE (PERK)
Whenever an enemy is hit by any of Magnus' abilities, they are afflicted with an Arcane Mark for 4s. Magnus' abilities have additional effects when hitting marked enemies. Additionally, Magnus can basic attack a marked target to consume the mark, exploding it for bonus crystal damage.
---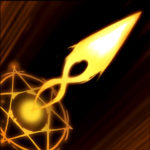 MYSTIC MISSILE (A)
Magnus fires a magic missile in the target direction, dealing crystal damage to the first target hit. Hitting an enemy with Arcane Mark scatters the missile, dealing crystal damage to all nearby enemies.
---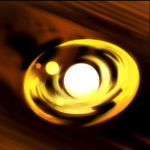 CHRONO DRIVER (B)
Magnus sends a disc of time in the target direction that returns to him, dealing crystal damage to all targets it passes through. Enemies with Arcane Mark are briefly stunned.
---

SERAPHIC FLARE (Ultimate)
Magnus gathers arcane energy in the target direction for 1s, dealing crystal damage to all targets in the area afterwards.Deals 40% bonus damage to enemies with Arcane Mark. If an enemy hero dies within 0.3s of getting hit by this ability, they will explode in Arcane Magic, launching Mystic Missile to all nearby targets.
---
TALENTS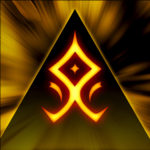 MYSTIC SEER (Rare)
Arcane Mark lasts longer and marked targets are revealed.
---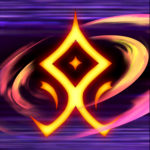 ARCANE ALCHEMIST (Epic)
Arcane Mark is not consumed when basic attacking a marked target. Magnus passively gains attack speed.
---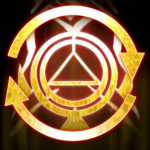 INFINITE ARCANA (Legendary)
All ability cooldowns are reduced upon hitting an enemy hero with an ability.
---
SKINS
'MASQUERADE' MAGNUS (RARE)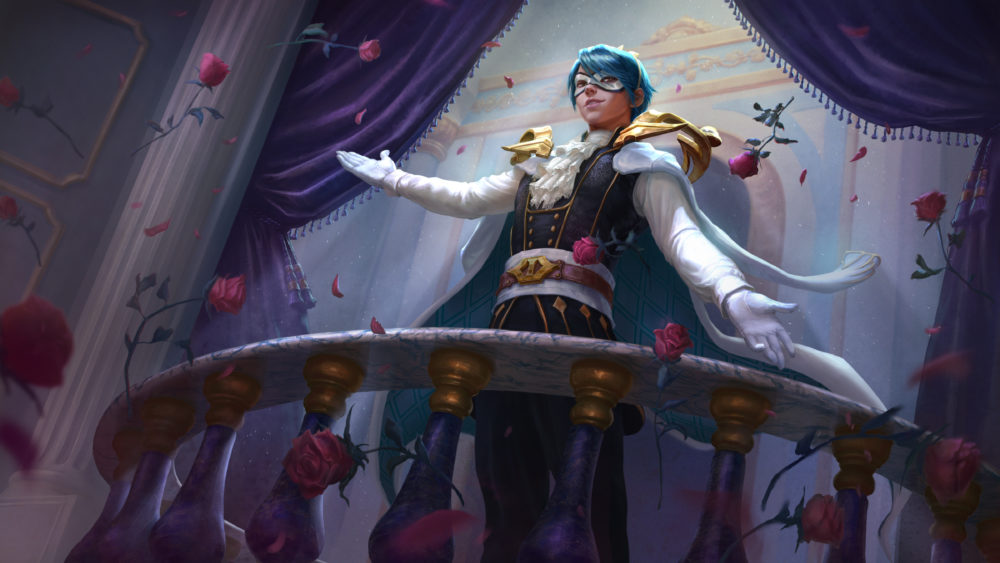 Masquerade Magnus unlocked as Level 1 reward in the Winter Battle Pass.
'SNOW BUNNY' GWEN (EPIC)

'FESTIVE' GWEN (SPECIAL EDITION)

'BLACK DIAMOND' GWEN (SPECIAL EDITION)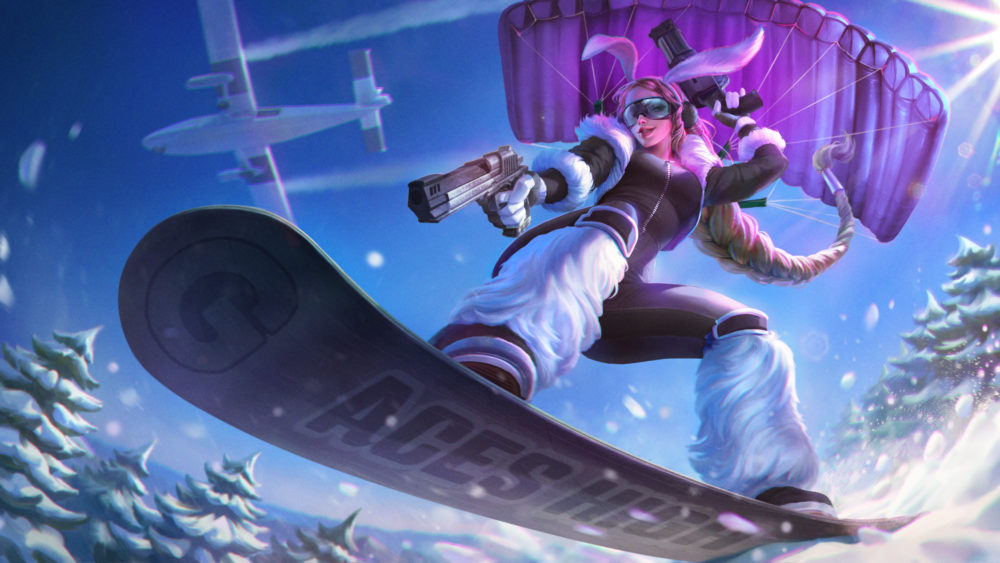 Black Diamond Gwen unlocked as Level 100 reward in the Winter Battle Pass.
'SNOW QUEEN' CELESTE (LEGENDARY)

'CONTENDER' KENSEI (LIMITED EDITION)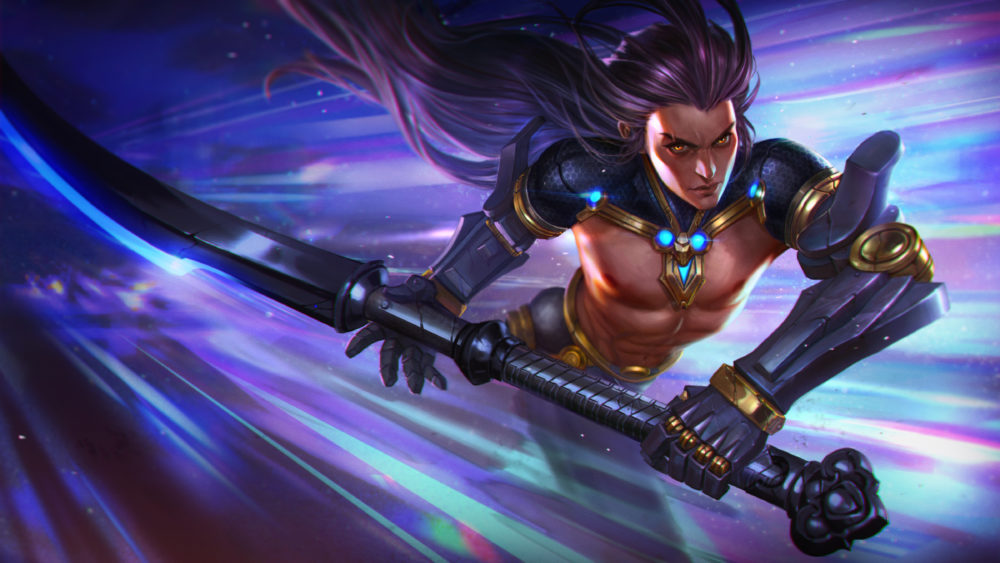 Contender Kensei unlocked by reaching Tier 6 in either 5v5 or 3v3 Ranked queues.
NEW HATS & COLLECTIBLES

Just in time for the snowy holidays! We have added two new hats: Santa Hat and Royal Crown Hat and a new Social Ping Pack of adorable Frosty Friends. Check them out in the Inventory menu once the update goes live.

MAKE SURE THAT HATS ARE COMPATIBLE WITH YOUR FAVORITE SKINS
Before crafting a Hat, make sure that it's compatible with your favorite heroes and skins by tapping on the question mark.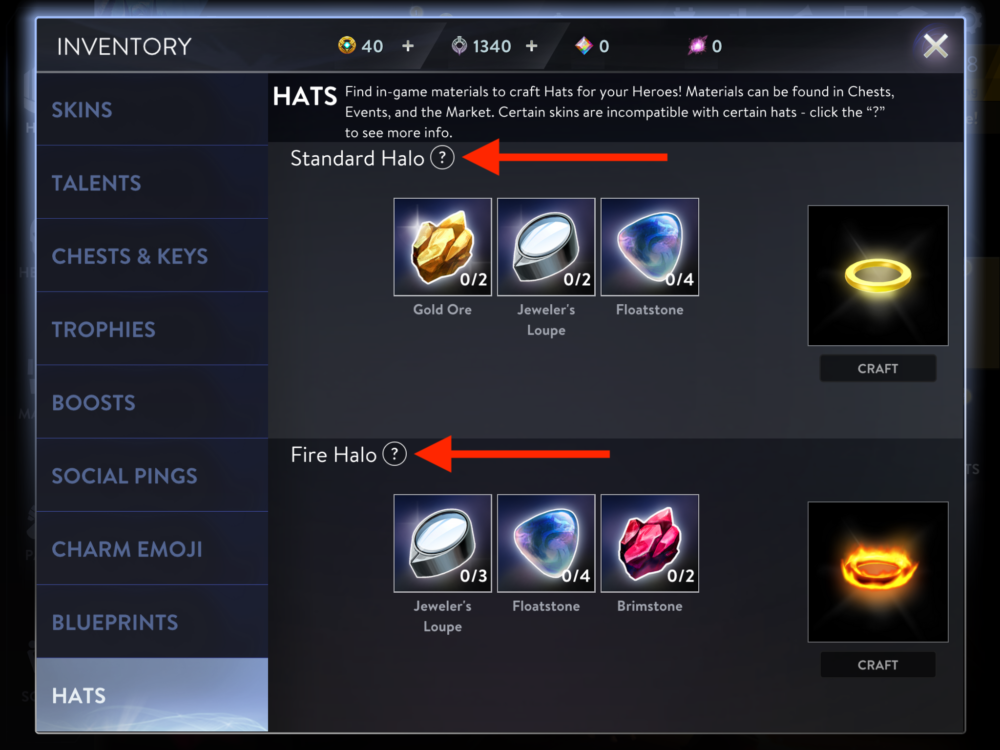 ---
EVENTS & GAME MODES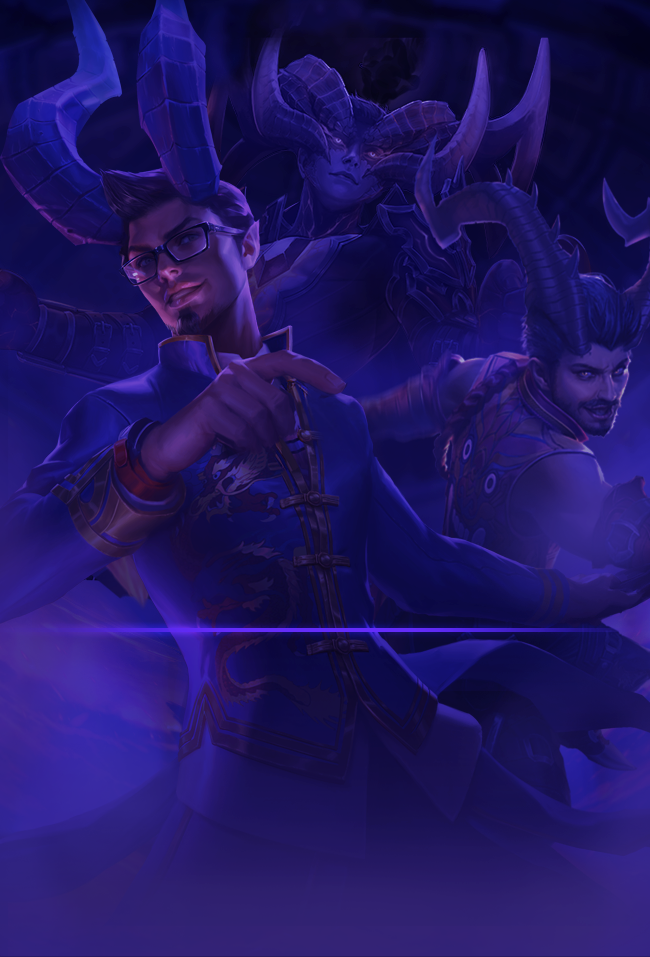 This winter, three brand new game modes are coming to Vainglory. Each game mode will be event based (special occasions, weekends etc) so make sure to check the game often to see what this week's event is!
ARAM
You asked for it! All Random All Middle (formerly Battle Royale) arrives on the 5V5 map!
RUMBLE
Rumble on the fold brings 5 versus 5 players to the Halycon Fold (classic 3V3 map)!
ONE FOR ALL
This holiday you are all getting a special gift. Perhaps you asked for it. Perhaps you never knew you wanted it! Or perhaps your worst nightmare is right around the corner. Have you ever wanted 5 Saws on your team? Do you dream of a CP Saw, a WP Saw, and a Sawport? (And two extra Saws for good measure.). All for one pits teams of 5 of the same heroes versus a team of 5 of the same heroes. Queue the mayhem.
WINTER MAP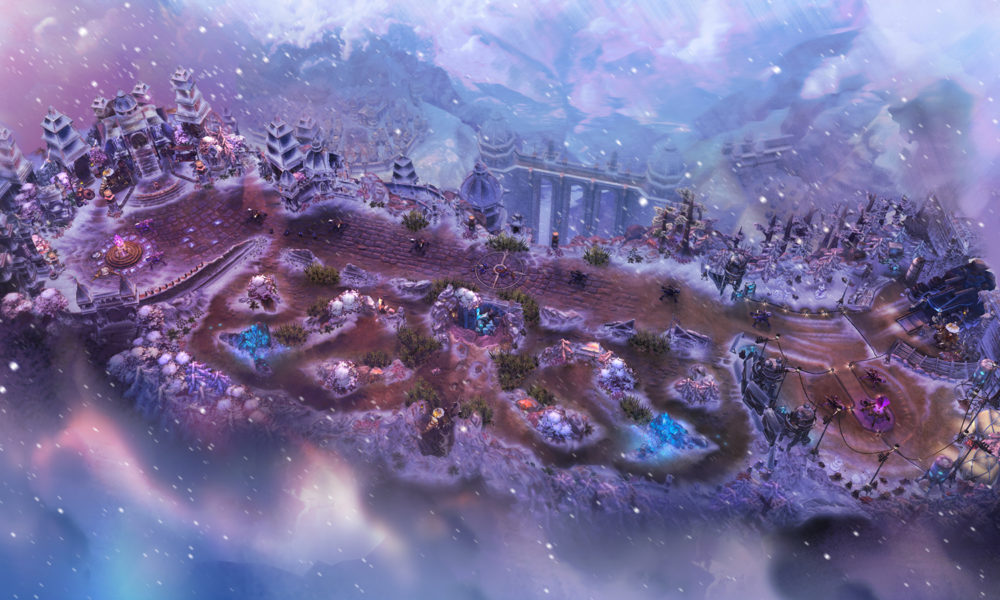 Last, but certainly not least, the Winter 3v3 map returns this update!
---
WINTER BATTLEPASS
Changes are a comin'! Winter brings a fresh new Battle Pass! Stay tuned for a detailed look at the exciting new rewards, more rewards, and more ways to earn Sunlight! TLDR: More, better.
---
GAMEPLAY
INSTANT RESUME
If you get interrupted by a phone call or tap on a notification accidentally, you will be able to load back into VG quicker than before.
RANKED CHANGES
Starting next season, your rank will reset deeper than before, but you'll climb a little faster when you're winning.  That means you'll start the season lower than in previous seasons, but wins will be worth more.
---
HERO MASTERY 1.0
Starting with Winter, we are rolling out a new progression mechanic measuring your skillful play with each hero. Earn hero mastery XP by playing public matches (casual and ranked); your mastery is reflected in gold stars!
Normal Mastery

Earn mastery XP whenever you finish matches

100 for 3V3 or 5V5 ranked

80 for 3V3 or 5V5 Casual

40 for ARAL

20 for Blitz

40 Event Modes

★
1100
★★
2600
★★★
4100
★★★★
6000
★★★★★
8000
---
3.9 Brings a slew of meta changes into Vainglory! Here is a break down of the exact changes and how we're thinking about

GENERAL META
Boots – Travel Speed Bonus

No longer cancels upon attacking enemy heroes
Lockout time increased from 3 to 4 seconds (matches River Speed lockout time)
Goal is to reward aggression and proper positioning

Ranged lane minion shots are faster

With the lowered hero damage, minion shots aren't meant to be outran; this also declutters the field with less lingering shots in the air

Decrease ambient gold range

 14 → 10
Goal is to promote active participation in receiving ambient gold

Increase treant heal duration (total heal amount unchanged)

12s → 15s
Goal is to give opponents a slightly wider window to try to interfere with treant healing

Increase barrier treant barrier duration (total barrier amount unchanged)

12s → 15s
Goal is to give players a slightly wider window to utilize the barrier if they don't mind having the healing knocked off of them

Increase bounty gold

Base bounty
Minimum bounty
First blood bonus
Bounty increase per kill
Bounty increase per assist
Goal is to put more emphasis on trying to harass and kill the opposing hero and add more risk to miscalculated jungle invades
5v5 META
River – River Speed Bonus

No longer cancels upon attacking enemy heroes
Goal is to reward aggression and proper positioning

Sprint – All Boots Actives

Slightly faster
Increasing active impact early game and maintains impact late game

Increase minion tankiness early game

Levels from 4 minutes to 26 minutes → Levels from 2 to 24 minutes
Total minion HP is increased early game; approximately the same late game
Goal is to keep laners in lane longer early game and have things to fight for/around

Increase jungle tankiness

All jungle camp scaling health increased
All jungle camp base armor/shield increased
All jungle camp base damage decreased
Some jungle camp scaling damage adjusted
Goal is to make it harder for multiple heroes to burst down jungle camps as well as make jungle camps less fragile mid to late game

Decrease ambient gold from jungle monsters

60% → 30%
Goal is to make double jungling less efficient

Increase ambient gold from lane minions

60% → 75%
Goal is to help captains/weaker heroes stay relevant and give them a clear path of catching up

Jungle spawns earlier

45s → 35s
Goal is to create meaningful choice between clearing minions or taking/helping jungle

Gold & EXP trickle starts earlier

45s → 35s
Matching jungle spawn; supposed to start when action begins

Increase turret local bounty

200 → 300
Matching base hero bounty

Vain Crystal

No longer gains damage reduction from armories
Health

Jungle Respawn

Normal Camps
Guardian Camps

Big Jungle Bear
Goldoak
Bounty increase per farm
3v3 META
---
BUG FIXES & PERFORMANCE IMPROVEMENTS
Baron's Porcupine Mortars (A) now correctly deal reduced damage to minions
Ringo's Spiked Brew talent now properly affects the damage of Hellfire Brew's burn
Blackfeather's Feint of Heart no longer incorrectly claims to have a 150% weapon ratio.
Heroes whose basic attacks were intended to be crystal damage no longer have base 10 WP.  That 10 extra damage has moved into the crystal damage of their basic attack. This affects:

Celeste
Malene
Lyra
Varya
Lorelai

5v5 role selection has been updated
Added a build path selector back to the ARAL lobby
Healing Treants have been renamed to Barrier Treant

Barrier Treants are now colored white instead of green

Fixed a bug where

Infusions sold for full price
The backdoor barrier on turrets didn't disable when minions were in range
Inara could use her perk to jump to treants and marked heroes while immobilized
Lorelai's empowered Water Wall (Ult) granted more barrier than intended
Churnwalker wasn't resetting Hook & Chain (A) properly
Certain abilities that fire multiple shots in a single direction could incorrectly fire them in different directions
Lane minions would stand on top of each other
Inara could use her perk to jump to treants and marked heroes while immobilized

Performance improvements

can now trigger ability procs

Samuel B
Petal A (Seed)
Rona C
Churnwalker B/C

Now deals reduced damage to epic monsters
No longer triggers ability procs
Debuff may now be blocked
---