GAMEPLAY BALANCE CHANGES
THE JUNGLE
Jungle monsters now take the same reduced damage from abilities as lane minions

ALL 5V5 Jungle Camps
Spawn Time
---
WEAPON/CRYSTAL GUARDIAN
Respawn Time
Orb Buff

Now always pass killer with a minimum of 30s duration
---
BLACKCLAW (CAPTURED)
Enrages past 25 minutes

Damage Dealt
Damage Taken
Movespeed
---
HEALING TREANT
---
BIG JUNGLE BEAR
---
STRUCTURES
TURRETS
Developer Comments: These changes are intended to make turrets much more impactful early on when aiding an allied hero while also clearing up rules around when heroes will be targeted by a turret.
Armor/Shield Piercing
Now deals consistent damage to lane minions

This will slightly change last hit timings

Now only attacks enemy heroes that have attacked a nearby allied hero
No longer deals bonus damage based on a hero's max health
No longer deals differing ramping damage per hero
Generates Heat when attacking enemy heroes up to 2 stacks

Heat: Each stack increases the turret's damage against heroes by 62.5%
Indicated by PFX on the turret arm
---
STRUCTURES (5V5)
ARMORY
Now fully regenerates after 3 minutes of being out of combat
OUTER TURRET
INNER TURRET
ARMORY TURRET
VAIN CRYSTAL
Halcyon Missile Damage

Has a more dynamic firing pattern
25 + 10% → 50 + 15%

Rupture Stun Duration
STRUCTURES (3V3)
OUTER TURRET
INNER TURRETS
VAIN CRYSTAL TURRETS
---
EXPERIENCE
Developer Comments:With the potential of some games being snowballed fairly dramatically, these changes aim to help bring games a bit closer if teams are able to take down high value targets.
Shared Experience Bonus
Now evenly split among participants
Scaling increase per level
Trickle Experience
Hero Kill Experience

0 → 6 + 1.2/level +/-45% per level difference (minimum of -90%)

Blackclaw (Uncaptured)
Blackclaw (Captured)
Ghostwing
Big Jungle Bear (3V3)
Healing Treant (3V3)
---
GOLD
Developer Comments: In a similar vein to the experience changes, these put a bit more emphasis on killing heroes who are racking up kills and assists. Always aim to take out targets who are on long streaks.
KILL/DEATH STREAKS
Maximum Bounty
Minimum Bounty
Change Per Kill
Change Per Assist

+15 → +50 split between all assisters

Change Per Death
Assist Gold
---
JUNGLE GOLD (5V5)
Jungle Ambient Gold
Weapon Guardian
Crystal Guardian
Goldoak
Big Jungle Bear
---
GOLD (3V3)
Gold/Experience Trickle Start Time (3V3)
HERO BALANCE CHANGES
---

ANKA
EVISCERATE
Anka will now basic attack the victim she blinks to unless cancelled
DANCE OF BLADES
Damage

45/75/105/135/195 → 55/85/115/145/205

Crystal Ratio
---

BARON
ROCKET LAUNCHER
Perk Splash Damage
80% → 65%
---

CELESTE
HELIOGENESIS
Range

7.5/7.5/7.5/7.5/9.5 → 7/7/7/7/9
---

FORTRESS
TRUTH OF THE TOOTH
Speed Boost Strength
Lifesteal

12/14/16/18/22% → 10/11/12/13/15%
---

GRUMPJAW
GRUMPY
Now also hits things at his ending location
---

KENSEI
IMMOVABLE MIND
Stack Timeout
Barrier Duration
Bonus Damage
---

KESTREL
GLIMMERSHOT
Energy Cost
Armor Pierce

0/3/6/9/15% → 4/8/12/16/20%
---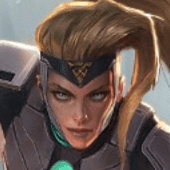 KINETIC
STATS
---

PHINN
POLITE COMPANY
Fortified life generated

120/145/170/195/245 → 100/125/150/175/225

Health Scaling
Defense Scaling
---

REIM
FROSTGUARD
Fortified Health Generation

Basic Attack
Damage Over Time
Winter Spire
---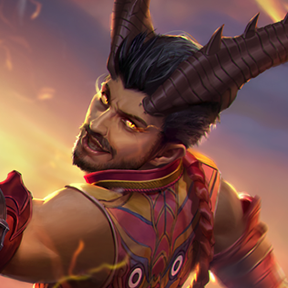 REZA
FIRESTARTER
---

SAMUEL
DRIFTING DARK
Heal Per Target

4/6/8/10/12 + 12% CR → 2/4/6/8/10 + 10% CR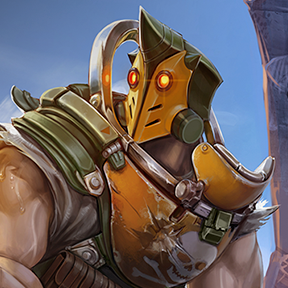 SAW
SPIN UP
---

SILVERNAIL
STATS
---

TONY
TRASH TALK
BADABOOM
Weapon Damage

300/500/700 → 250/400/550 + 100% WR + 100% CR
Fixed a bug where Tony had no scaling on this ability

Knockback Distance
---

VARYA
ANVIL'S HAMMER
Reduced damage per consecutive hit
---
ITEM BALANCE CHANGES

AEGIS
---

AFTERSHOCK
Max Damage vs. Non-Heroes
---

BONESAW
---

METAL JACKET
---

PULSEWEAVE
---

SERPENT MASK
---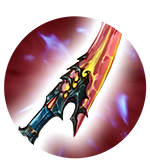 SPELLSWORD
---
TALENTS BALANCE CHANGES
Developer Comments: With the season transition, we will be shaking up the Blitz meta with a slew of talent changes. As talents may reflect a large investment by players, we aim to make as few changes to talents as possible from update to update going forward, and revisit them holistically once in a while.

ANKA
CRIMSON BLADE
Damage

100%+25%/lv → 110%+20%/lv
---

ARDAN
VANGUARDIAN
HEAVY HITTER
KNOCKOUT PUNCH
---

IDRIS
PATH OF THE SEEKER
Crystal Power

20%-1.5%/lv → 40%-1.5%/lv

Weapon Power

20%-1.5%/lv → 40%-1.5%/lv
---

JOULE
BACKUP BUTTON
Charge Time

70%-2.5%/lv → 80%-2.5%/lv
---

KENSEI
ENDLESS PATH
Damage

100%+20%/lv → 120%+25%/lv
---

KRUL
DEAD MAN'S BARRIER
Barrier

140%+7.5%/lv → 115%+8.75%/lv

Range
---

PHINN
PHASTER
Fortified Health

110%+2.5%/lv → 100%+1.0%/lv

Movement Speed

1.3+0.15/lv → 1.3%+0.20/lv
---

RINGO
LONG SHOT
BULLET SPLIT
Damage

97.5%+2.5%/lv → 87.5%+2.5%/lv

Cooldown
---

LORELAI
CLAM UP
Bonus Stun Duration

0.33s+0.13/lv → 0.45s+0.2/lv
WONDER WALL
---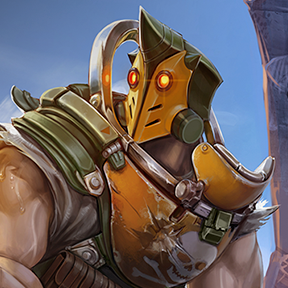 SAW
PIERCING BULLETS
---

TONY
MIGHTY BRAWLER
HAYMAKERS
Damage

40%+2.5%/lv → 30%+2.5%/lv
---