TABLE OF CONTENTS
YLVA THE NORTHERN WOLF
SKINS
NEW COLLECTIBLES
GAME MODE UPDATES
NEW FEATURES
BUG FIXES
---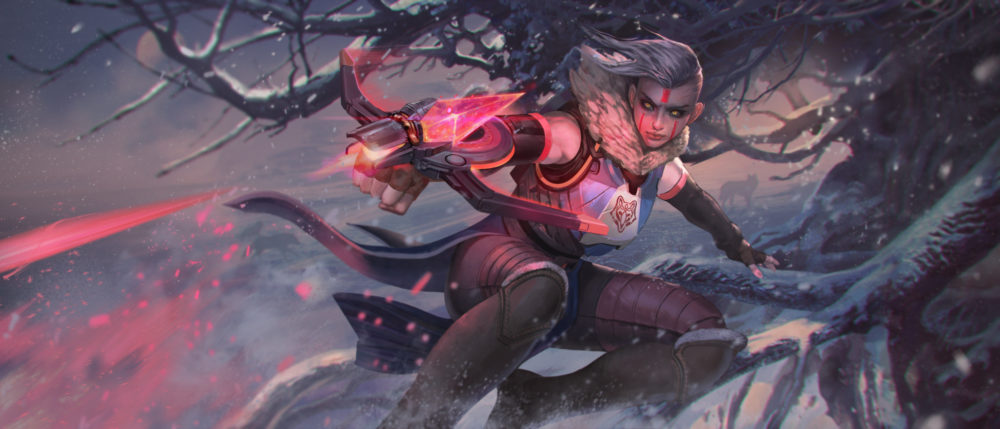 YLVA THE NORTHERN WOLF
A northern huntress that stalks her prey while preparing the perfect ambush with stealth traps and surprising damage.
---
HERO ABILITIES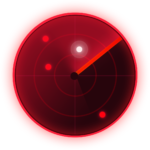 HUNTER'S SENSE (PERK)
Ylva can detect the location and movement direction of enemy heroes through walls and brush, as long as they are moving and within her vision range.
---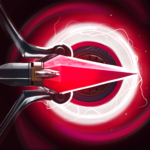 CHARGE SHOT (A)
Ylva charges her weapon, causing her next basic attack to deal bonus damage based on the time spent charging. After it reaches full charge the attack will also stun. While active, Ylva is slowed. Reactivate to cancel.
Overdrive: At max rank, the time it takes to reach full charge is reduced.
---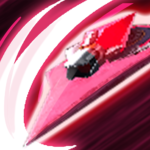 CRIMSON FANG (B)
Ylva lunges at her target to deliver a powerful strike that deals more damage to immobilized targets. She then gains additional move and attack speed for a short duration.
Overdrive: At max rank, lunge range is increased.
---

BINDING MINE (Ultimate)
Ylva places a mine that arms and stealths. When an enemy hero touches it, it will explode after a short delay, causing all enemies within range to take damage and become rooted. Only 1 trap can exist at once.
Traps expire after a minute. Basic attacks reduce their remaining duration.
---
TALENTS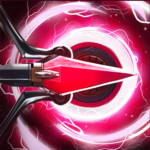 SWIFT SHOT (Rare)
Charge Shot (A) reaches full charge faster.
---

MULTI MINE (Epic)
Ylva may place additional Binding Mines (C).
---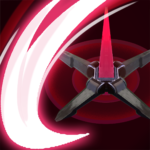 SHATTERED FANG (Legendary)
Ylva places a Binding Mine (C) at her feet after using Crimson Fang (B).
---
SKINS
'WU XING FLAME' TAKA (LEGENDARY)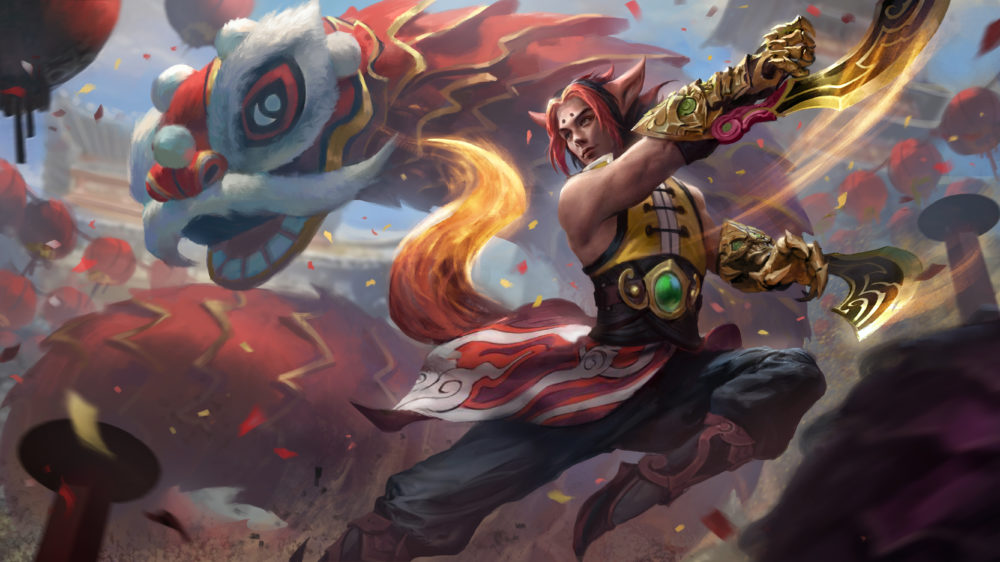 Wu Xing Flame Taka will be available around Lunar New Year!
'TEDDY BEAR' JOULE (LEGENDARY)

'PANDA' JOULE (SPECIAL EDITION)

'RED LANTERN LOTUS' KOSHKA (SPECIAL EDITION)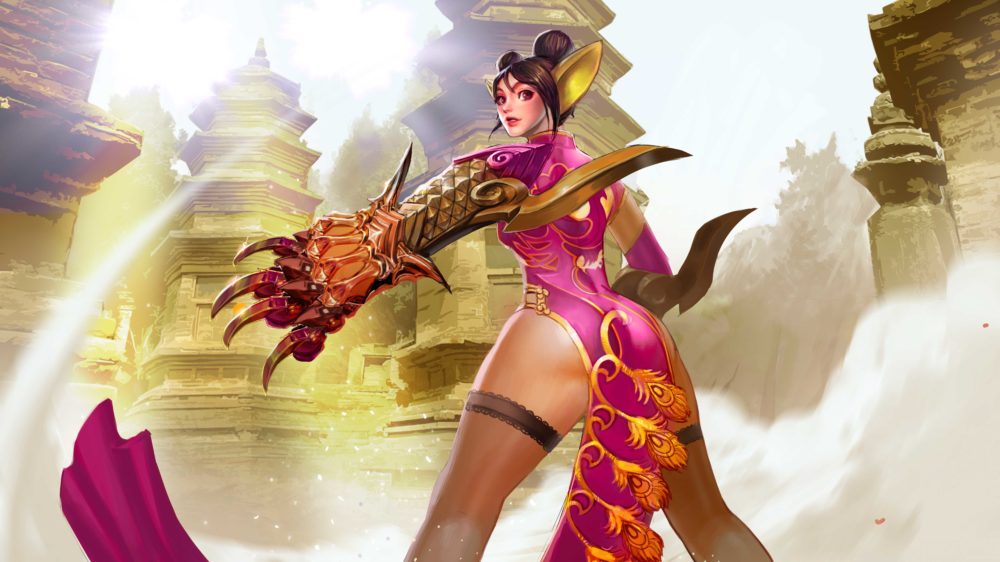 Red Lantern Lotus Koshka will be available during the Lunar New Year celebration as a bonus for purchasing any one of the special Holiday offers in the Market. She'll also be available throughout the release in the 'All Bundle'.
NEW COLLECTIBLES

Just in time for Lunar New Year! We have added two new Charm Emojis: Heart Eyes and Pig, as well as a new Social Ping Pack to help celebrate Lunar New Year 2019! Check them out in the Inventory menu once the update goes live.

---
GAME MODE UPDATES
This winter, we added three brand new game modes to Vainglory. One for All and Rumble have both been featured on multiple weekends, and ARAM is slated to make its debut in this release.
One specific piece of feedback we saw for One for All was to make sure that there were mirror matches. We are granting that wish this update. Of course we will be monitoring feedback and watching the data closely to make sure that we tune the experience to be the best it can be in the future.
Rumble has had a number of tweaks related to the Big 3v3 Update (more info in our Balance Changes article), but we've done our best to keep the experience as similar to the 3.9 version of the game mode as possible. The major difference should be the existence of the Gold Miner buff (oooh what's that? psst: read more here).
---
NEW FEATURES
IN GAME CHAT
In Game Chat has arrived! In 3.10, you will be able to chat with your teammates DURING the match. Desktop players just hit "enter" to start typing. For mobile players, a new chat button will appear that brings up the keyboard and even a MINIMAP while you type. So no excuses for dying while typing…
Don't like chat or worried about toxicity? You have options under your control.
1st is you can disable in-game chat entirely via an in-game setting. You won't see nor be able to send any messages once chat is disabled. This only affects in game though, as lobby chat, friend, guild and other types if chat are not affected.
2nd is that BY DEFAULT all players will auto-mute anyone below "Great Karma" while in public matches. You can also turn this option off, and will receive messages from everyone.
NEW AND IMPROVED HOMESCREEN
What's this fresh new look on the home screen? As we move towards becoming a desktop + mobile cross-platform game, we needed to update our UI standards to look great on both big screens and small ones. What better time to also revisit its sense of style and personality? We are returning to our roots with a cleaner look that incorporates smooth glass surfaces and brush stroke accents. This is a work in progress and we will spread this new style to the rest of the UI over the coming updates.
---
BUG FIXES
Some abilities no longer allow an instantaneous basic attack after them
Fixed a bug where Shroudstep (A) caused Idris to deal reduced damage when using an empowered ranged attack
Damage dealt to scout cams is now displayed as True damage
Varya's secondary basic attack no longer deals weapon damage
Activating stealth will no longer cause players to automatically deselect you while you are under the effect of their true vision
---