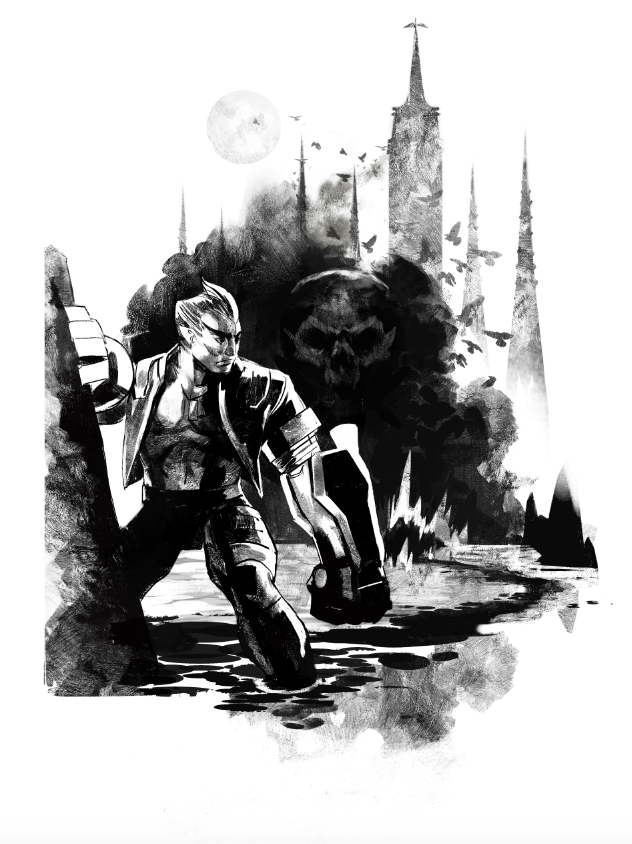 Nope, nope, nope. Crystal shards aren't worth finding out what's down there, especially since that scent is familiar. This pipe, you realize, is a siphon. That stink is Churn smog. And you're sitting in an enclosed space with it.
A demolition dwarf is never in too tight a spot. You slam the side of one big metal power fist into the pipe. You can't pull back to hit with any real power, but you've made a decent dent. You punch again and again until the pipe bursts outward. The Churn smog escapes with a little hiss.
The opening widens with every punch. You crawl out and punch through some rock. Little by little you tunnel out and then up, digging blind, choking on dirt and smog until you rise through into the rushing water running across the Rise.
You get right to work on Pippa's assignment, ignoring the Churn energy that's now leaking through the mountain and into the water supply of Mont Lille.
THE END
To go back to the beginning, tap here.
To go back to your last choice and try again, tap here.