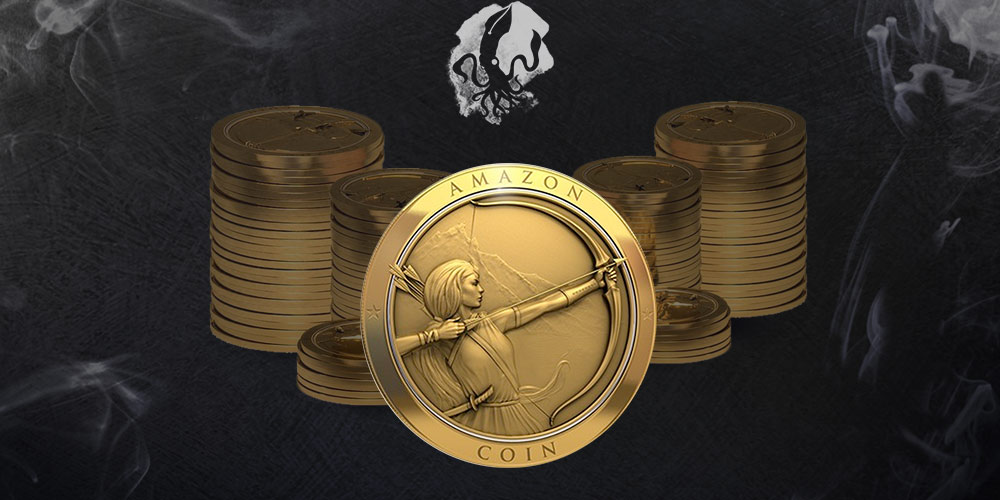 The Evil 8 is in full swing. These past weeks have seen some fantastic competition among the top teams in North America and Europe. And every week, your broadcast host, ActionJackson, mentions the Amazon Coin deal on stream — leading to Twitch chat lighting up with players' questions: "How do I get Amazon Coins?" … "How can I turn them into ICE?" … "How do I get the discount?!"
So I thought I'd take use this week's column to explain how players can take advantage of this deal. First, Amazon Coins are Amazon's digital currency. Typically, $1 is equal to 100 Amazon Coins. But since the Evil 8 is presented by Amazon Coins, players in North America and Europe can get up to 25% off the price of Amazon Coins. That's like paying $.75 for 100 coins. Since you can use Amazon Coins to purchase ICE, the deal allows players to spend less real money on ICE than usual.
To illustrate how to get discounted Amazon Coins and then turn them into ICE, I'll provide a step-by-step process below. I've been using my Amazon Fire HD 10 to take advantage of this deal, but I've also been able to recreate these experiences on a range of other Amazon devices.
HOW TO GET YOUR AMAZON COINS
Download Vainglory on the Amazon App Store.
In the Vainglory app, go to the Market and select the ICE icon in the upper right corner.
Select your preferred amount of ICE.
Select "Buy Coins."
Select the amount of Amazon Coins you want. The more coins you purchase, the higher the discount. Up to 25% off!
Select "BUY NOW."
– After purchasing coins, select "GET ITEM" to complete the transaction.
And that's it! Be sure to check out the Evil 8 stream every Saturday and Sunday at twitch.tv/vainglory. Matches start at 9AM PDT for Europe region competition and 1PM PDT for North America. And if you're an Amazon device owner who needs ICE, be sure to use the Amazon Coins deal!